Summer Sum Up
Hi Everyone,
I apologize for my lack of posts over the past few months. To say the least, summer in Los Angeles has consumed me. I feel it's gone by so fast, although does summer in LA really ever end?
June started off my summer with a high note. I moved into a new apartment, with a one year lease that started on the 1st. My birthday on the 3rd was definitely different than previous years. I wasn't with my mom, and there was no cupcake with a candle waiting for me at the kitchen table like there had been since my first birthday. All of my best friends weren't with me, the day didn't feel special like it had every other year, it just didn't feel like it was my birthday. I was not excited to turn 24, I thought that 23 was going to be my peak year. Luckily, I couldn't be more wrong.
June continued with the celebration of Father's Day. I got to celebrate Father's Day with my grandpa, which was very special for me. I hadn't celebrated with him as my father figure since I was very young. This year I was able to express that he is the man I have always looked up to. Because of the exceptional gentleman that he is, I know what qualities to look for from a future partner. He is the prime example of what it means to be a man, and I can always count on him.
In the middle of June, I went to Maxim's Hot 100 party with my Playboy Playmate friends and Keren, my best friend from childhood who was visiting. The night was surreal and star-studded. I met Blac Chyna, someone I could have lived without meeting but surprisingly enjoyed our brief encounter. DJ Khaled put on an entertaining show, hilariously telling us eight different times that Wild Thoughts was the #1 song in the world… Keren and I danced alongside a pizza eating Hailey Baldwin and her famous model friends. The most satisfying part of the evening was running into people I knew and who knew me. Making a name for myself so quickly in LA felt incredible. The next day a PR guy I had met direct messaged me on Instagram to say that he loved reading my work and that "in a room filled with lots of plastics, you were the most naturally gorgeous one there!" It's a great feeling to know that some people in LA still appreciate natural beauty.
At the end of June we celebrated Gay Pride which was an awsome day and I spent it with my gorgeous Playboy Playmate friends. We walked through the festival, had boozy brunch at PUMP, then headed over to SUR for more cocktails and dancing. I met one of my favorite female comedians, Fortune Feimster, and ended the night sitting front row in Hugh Hefner's seats at the Annual Playboy Jazz Festival at the Hollywood Bowl watching Common perform.
I then celebrated one year of CoreyRae.com, which you can read about in my previous piece.
July started off with a bang. I spent my July 4th with good friends, going to a pre-party at a McMansion in the hills, hopped on a party bus to Malibu, and arrived at a beautiful house on the water. The party had a few B-list celebs that aren't worth mentioning, but the most exciting part was feeling like I was really starting to make a life for myself here in LA. I had solid friends, my name was becoming recognizable amongst different social circles, and I was having fun.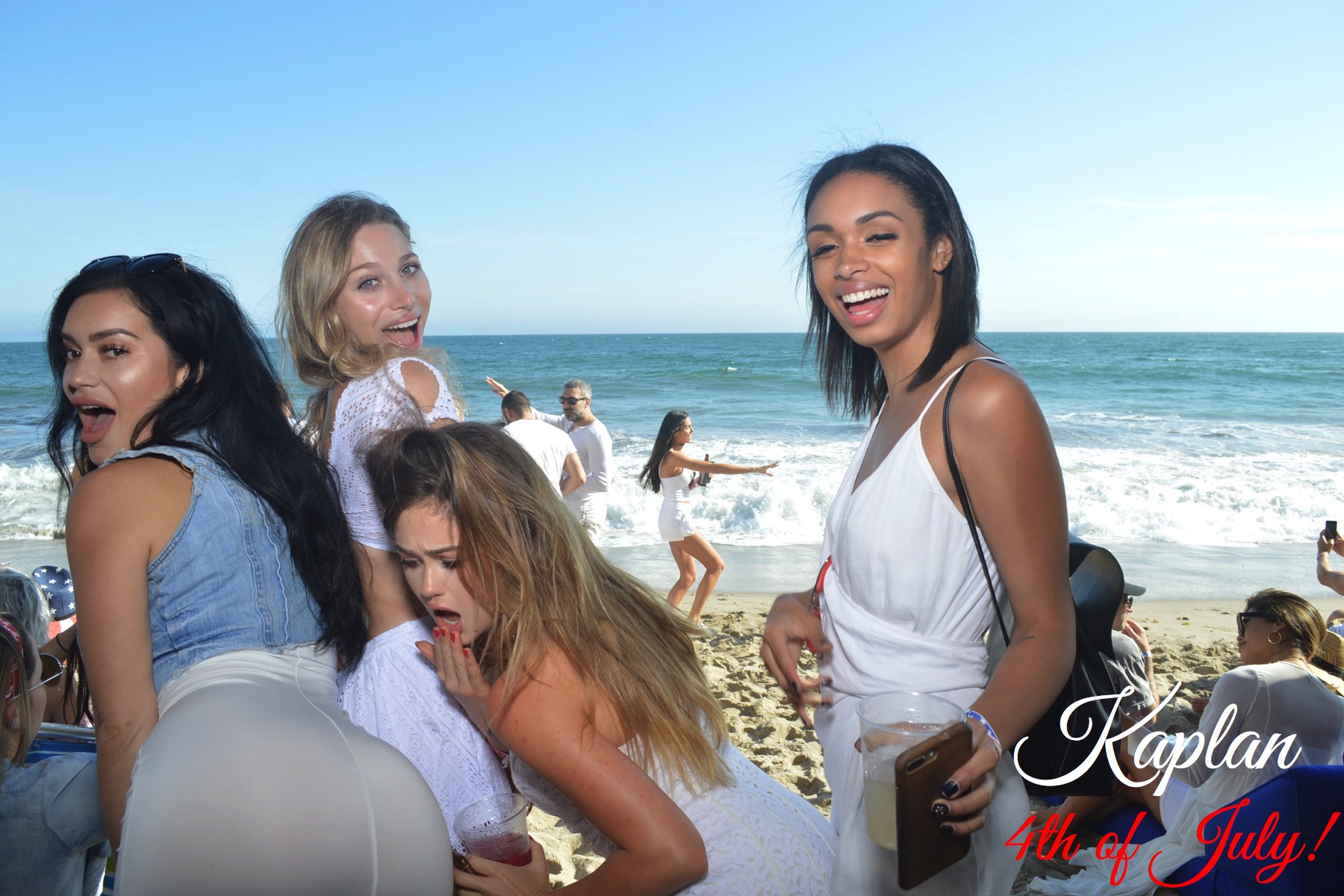 July was the month I realized my connection base had grown faster and larger than it ever had in NYC. I also finally met Julia, a transgender high schooler who is my self proclaimed #1 fan. I started helping her with her transition from male to female two years ago with my mom, which I discuss in my favorite interview to date by Nora Henick for her empowering female entrepreneurs site, La Femme Collective. You can read that interview here.
I also became a vegan towards the end of July. After watching "What The Health" on Netflix it solidified my desire to cut out meat, eggs and dairy. Although people have pointed out some of the shortcomings of the film, it made me think seriously about what I buy and consume. I had been wanting to start a diet of sorts, and even though it's difficult and I've given up a lot, I feel better than ever. Don't worry though, I won't talk about vegan-ism in every post ;)
August started off with excitement as well. Back in April I had filmed an episode for Patti Stanger's new show on WeTV titled Million Dollar Matchmaker ( a spin off from her previous Bravo show). That day itself was a whirlwind of fun. It was 16 hours of filming and I met some amazing friends throughout the day (one of which is my friend CJ Sparxx, a successful playmate and model who has generously introduced me into her world of over the top parties and events.) After learning I was transgender, and that we grew up in the same town in New Jersey, Patti had her personal glam squad give me a makeover for the show. We spent an hour together bonding in her hotel room and she recently posted a photo of us on her Instagram, which I think is pretty cool. Anyway, that episode aired on August 4th, and you can breifly see me as a contestant here.
August was not a let down. Three of my best friends came to visit me, all within the same week. I loved having a piece of my east coast life in LA. It confirmed for me that LA really is the right place for me right now, and that I don't miss NYC. I do miss my friends and family but wish they could be in LA. I was able to immerse my closest friends into my life here. We went hiking and went to Venice beach which I hadn't done since moving back here. We had a sunset picnic at the twilight concert on Santa Monica Beach (had been wanting to do that one too), we went out, had great meals, and spent some really meaningful quality time together. I already miss them so much and can't wait to be with them again, and we got some great photos as well ;)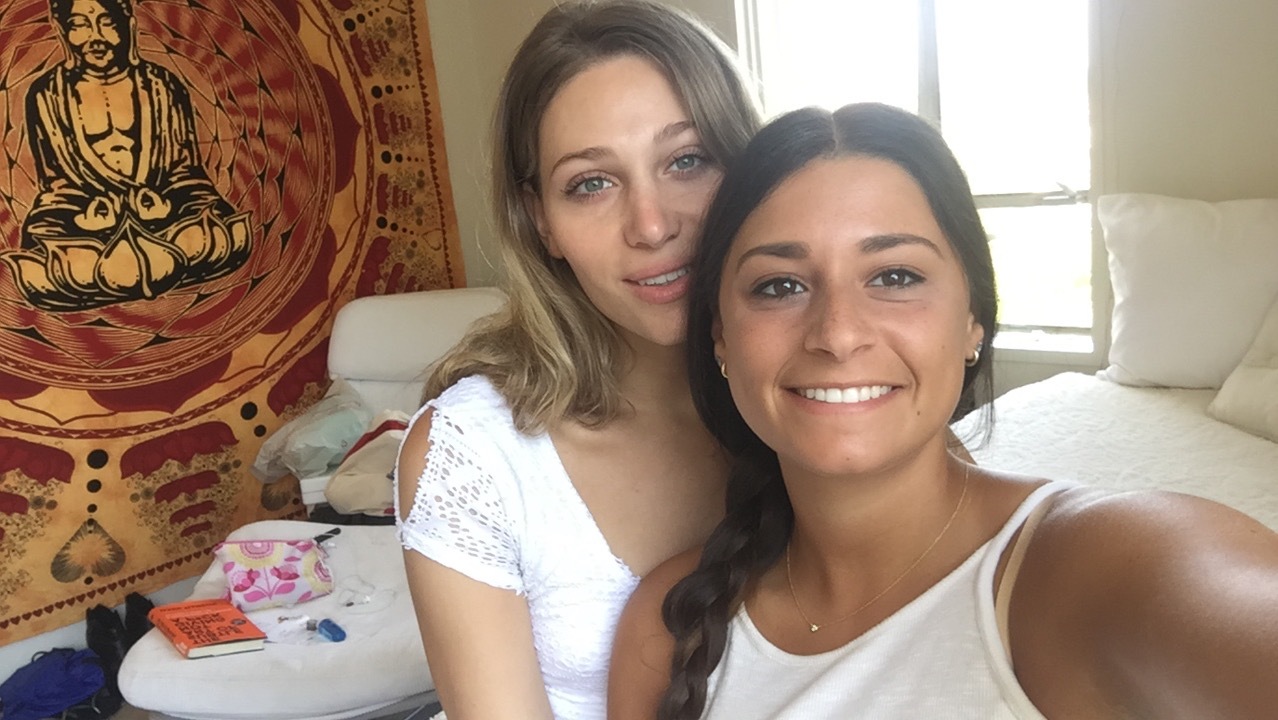 After they left, I felt I needed a vacation from my friends' vacation. I went to visit my grandparents at their home in Palm Desert. Needless to say it was an oasis and an amazing way to bring a hectic summer to a halt. I tanned by the pool, worked out with my grandpa, looked through countless old photographs with my grandma, went to the movies with them (hadn't done that in who knows how long) and got to ask them so many questions I had never known the answers to before. I cherished my time with them and love them so very deeply. Although my family isn't perfect, they really are the glue that keeps us all together.
I started Labor Day off with a great surprise. My high school friend Jack came into town on a whim with his girlfriend. I showed them around, took them out, and was happy to have more NYC love for the weekend. With summer "coming to an end," I myself am wondering how I'll start to buckle down into the fall.
My first order of business for the fall will be a recurring column for Stylecaster.com. I'll be giving beauty, fashion, and lifestyle tips for all women (both transgender and cisgender). Right now, transgender women do not have a "go-to" online when it comes to these topics, and I am hoping to be that person for them. My first piece is up now on their site, enjoy here.
This transition into fall has been very busy, but I wouldn't have it any other way. I know I need to keep up with my writing here, and pledge to be more consistent. I have many opportunities and projects coming up and in preparation for those, I lost my passion for writing. I'll admit it's hard for me to stay inspired. I'm unsure at times as to what you, my readers, are looking for from me and my blog. Please feel free to write to me and ask me questions or tell me what you are looking for from my posts. At the end of the day, I am here for all of you; so that you can get a better understand of what it means to be transgender, and be guided towards acceptance.
xxoo
Written by Corey Rae --- Edited by Emily Turner